Mural.ly – a tool to fluidly lay out all ideas on one simple digital board
See on Scoop.it – Visual Thinking Plus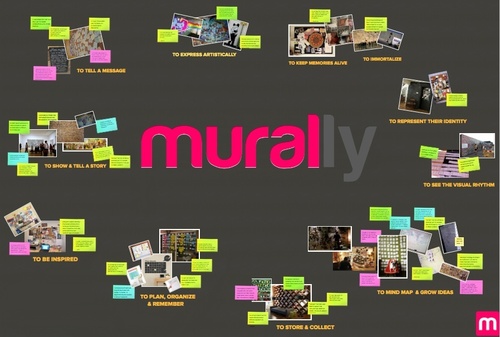 "Mural.ly is a new tool (still in beta, launched last week) that is a cross between Prezi and mind maps. It's easy to use and share what you create (perfect for most students, teachers, and parents) but the real beauty of mural.ly is in its lack of structure.
What draws me to use the site is the ability to fluidly lay out all your ideas, thoughts, images, and whatever else you want on one simple board. It's designed to be home to your random ideas, inspiration, and other thoughts."
Kristin Newton's insight:
Artists and designers have used this for years to brainstorm and make connections, but it was by physically cutting and taping images to a wall. Finally we'll have the same freedom to use our digital images and internet finds to make a leap into a new way of thinking.
See on edudemic.com