U.S. top court to weigh biotech patent limits
See on Scoop.it – Thinking differently plus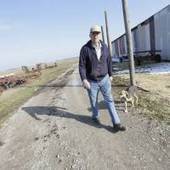 Farmer Hugh Bowman hardly looks the part of a revolutionary who stands in the way of promising new biotech discoveries and threatens Monsanto's pursuit of new products it says will …
Kristin Newton's insight:
"Monsanto should not be able, just because they've got millions and millions of dollars to spend on legal fees, to try to terrify farmers into making them obey their agreements by massive force and threats," Bowman said.
This is one of the most important questions of this Era – the eternal struggle of robber barons to grab everything they can. It's really time to move beyond this kind of limited thinking.
See on www.japantimes.co.jp